Happy Valentines!!! I hope you're enjoying this day of love as much as i!
Today i bring you a soft and colourful board. The greyness and wetness is starting to get to me, And i feel very much like flying away with my Mr, to where? i'm not sure but it would certainly be an adventure, much like marriage.

The Palette: Pink, yellow, orange and touches of blue.
Decoration/Set up: As you can tell, the theme is all about hot air balloons,
So i'd have some suitcases set up near the message book with a few holiday snaps of the happy couple, Using a map of the world as your table seating plan, making mini hot air balloons pins to list who is sat where,and then creating air balloons table numbers as well as an arrangement. Idea inspired by seeing this image. *Wight photography
The Bride: Now if you really went full swing with the hot air balloon idea and actually went for a balloon ride, which i think would be so romantic, the island is so pretty that floating over the hills and and looking out to sea fills me with delight. You'd have to have the right dress, now i've never been on one, but you wouldn't do so well in a too tight a fitting dress, something with a bit of detail, but most importantly something flowy. Perhaps something like this…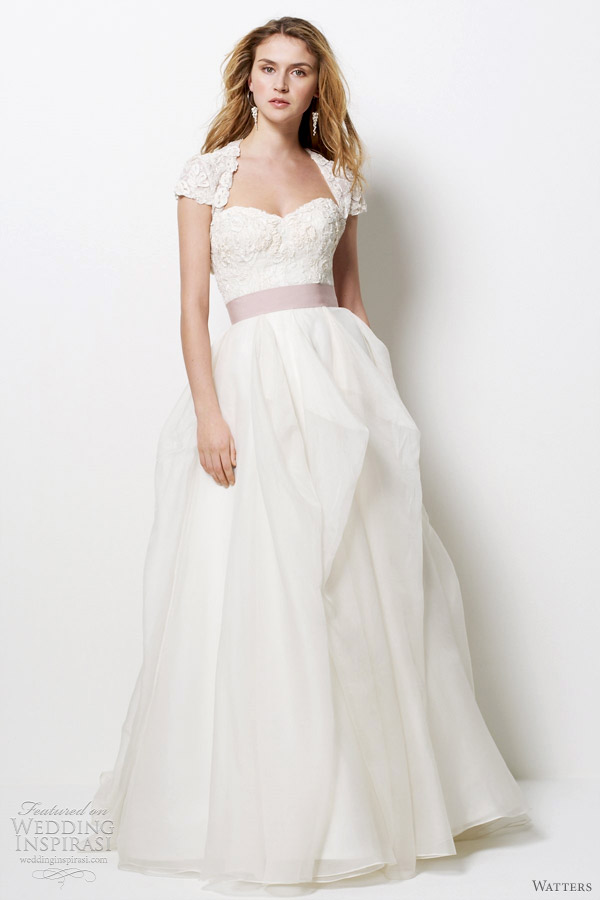 And again for ease, i chose a flat shoe, pretty and bright but helpful for climbing!
The groom: Waist coat, perhaps in a brown colour with a soft pale blue shirts, braces and a balloon pin? like this very lovely image?
The Cake: I'm in love with the cake that i found to use for todays board. It is not the most grown up of cakes, but this for me is uplifting –  no pun intended, honest! You know i love to bring a theme all together and i think you would just have to have a cake such as this to finish it off perfectly.
Side note: perhaps you could even add some flying related music to your reception? "Come fly with me", "Rocket Man", Learn to fly, "Fly me to the moon"
The palette
The palette
The palette